The company announced a voluntary recall in the United States, including Puerto Rico & the U.S. Virgin Islands, of certain Ritz Cracker Sandwiches and Ritz Bits products. It is conducting a food safety investigation, which it said may lead to the recall of other products.
The company said in a statement on Saturday that it has not received any complaints of illness, and that it issued the recall as a precautionary measure.
Various Ritz brand products that contain cheese, including Ritz Crackers and Ritz Bits, are being voluntarily recalled over concerns about possible Salmonella contamination. While not usually life-threatening, the infection can pose serious risks to young children, older adults and people with weak immune systems.
According to the recall list, some 15 types of packaged Ritz Crackers are affected, and people have been warned to discard the potentially contaminated snacks.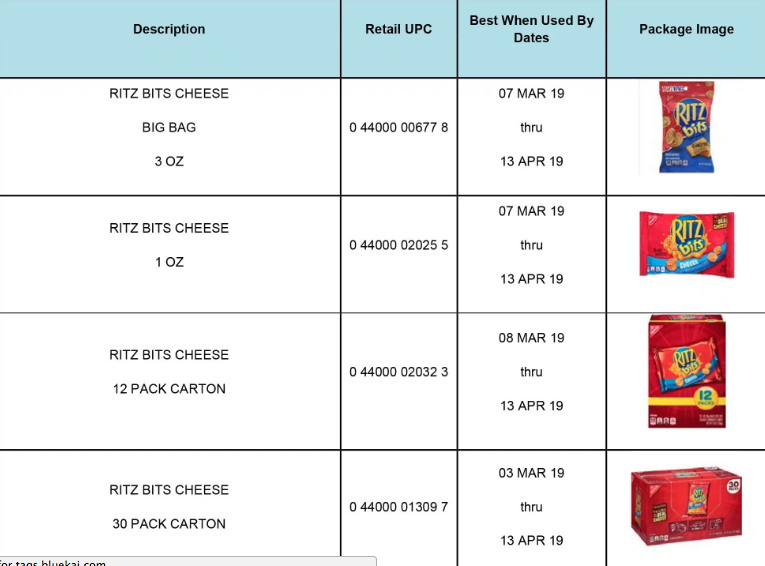 Recall: Ritz crackers nationwide due to salmonella
Symptoms of Salmonella poisoning include fever, vomiting, abdominal cramps and diarrhea.
Recalled products should be thrown out or returned to the store where they were purchased.
Anyone wanting more information can call Mondelēz Global LLC at 1-844-366-1171.